Listen: Three Bonus Tracks With 'The Lion' Singer-Songwriter Benjamin Scheuer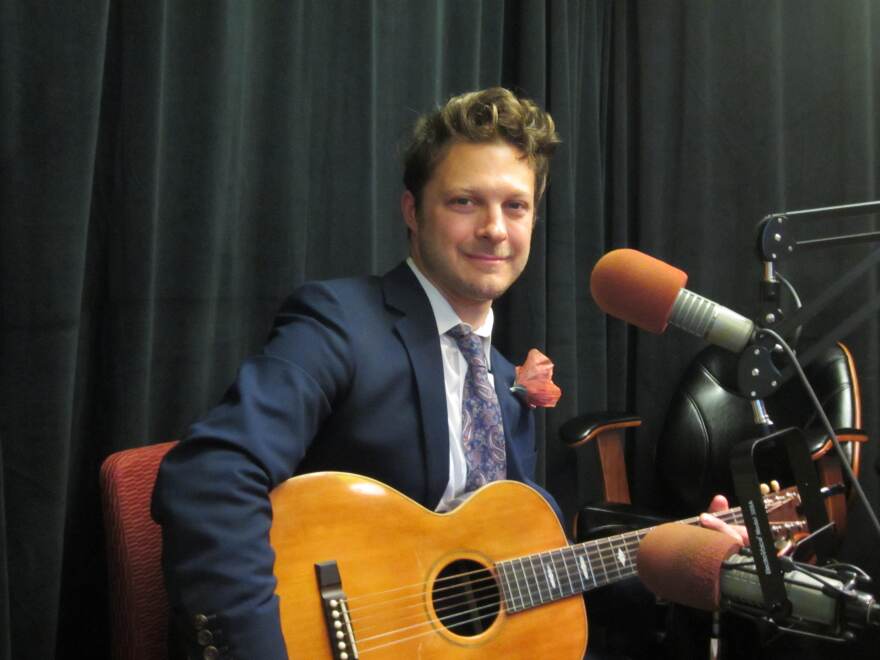 Singer-songwriter Benjamim Scheuer's critically-acclaimed, autobiographical, one-man show The Lion is currently onstage at City Theatre. Scheuer performed three new songs, "American Flowers," "Reykjavik" and "Williamstown" exclusively for Essential Pittsburgh.
ben_scheuer_-_reykjavik_web_extra.mp3
"Reykjavik" by Benjamin Scheuer
ben_scheuer_-_williamstown_web_extra.mp3
"Williamstown" by Benjamin Scheuer
More Essential Pittsburgh can be heard here.