2013 Carnegie International Explores a Sense of Place & Play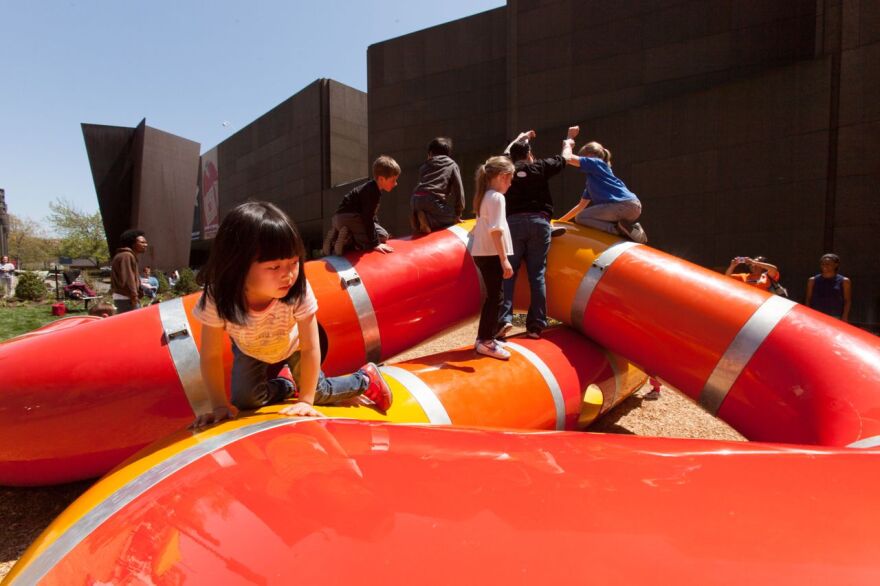 Founded in 1896, the Carnegie International is one of the world's longest-running exhibitions of contemporary art. The International has become Pittsburgh's premiere event for groundbreaking modern art. The 2013 Carnegie International marks the first time three curators have been chosen.
Daniel Baumann, Dan Byers, and Tina Kukielski were tasked with finding art which portrays a sense of place. One of the first things they all discussed was how an exhibition of international ambition, can have its roots in Pittsburgh, in a meaningful way.
To that end, the 35 artists chosen for the International from 19 countries, were brought to Pittsburgh and encouraged to engage with the city in developing their exhibition pieces.
"In the past, you ship huge objects all around the world," says Byers, "We decided that we would ship artists rather than objects."
One object that was shipped, however, was the Lozziwurm playground, which has been outside the Carnegie Museum of Art since the spring. As the first attraction of the International's Playground Project, the classic structure is meant to be enjoyed by children and engage the community.
The Playground Project is a feature exhibition of 20th century playground architecture which explores experimentation and risk in finding a sense of place.