Pitt requires all students, faculty and staff to get COVID-19 vaccine by December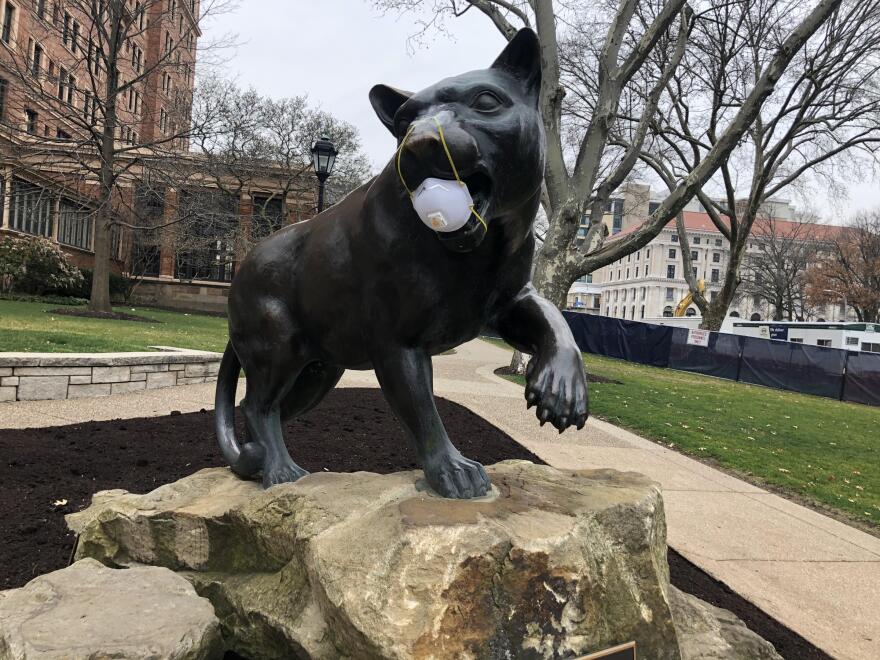 The University of Pittsburgh announced Monday that it will require all students, faculty and staff to be fully vaccinated against COVID-19 by Dec. 6. The new policy applies to the university's Oakland campus as well as campuses in Bradford, Greensburg, Johnstown and Titusville.
The requirement changes the previous policy which strongly recommended the vaccine. According to the university, 93% of Pitt's community has been vaccinated.
A memo to students, faculty and staff claims that simply encouraging vaccination is not sustainable in the long term.
"By enforcing this requirement now, we will be able to maintain a high immunization rate on our campuses, while continuing to support our students and research, as well as protect our workforce, with minimal disruption to our programs, activities, or operations," the memo reads.
According to Pitt, the policy will affect 250 students, 740 faculty and 2,250 staff who have not yet disclosed vaccination status.
The policy also requires individuals to receive additional doses of the COVID-19 vaccine beyond a two-dose sequence, if later designated by the Centers for Disease Control and Prevention.
Students who do not get the vaccine or fail to disclose their vaccination status will not be eligible to enroll in the spring 2022 term or live in residence halls as of Jan 1. Students already enrolled in spring classes without vaccination disclosures will be disenrolled.
Faculty and staff who do not comply will be subject to disciplinary action which could include loss of access to electronic resources or termination of employment.
Individuals may request an exemption, which will be reviewed on a case by case basis, according to the University. Exemptions may be granted for medical reasons or, "reasons based on sincerely held religious belief or because of a strong moral or ethical conviction," the memo reads.
Medical exemptions will require a doctor's signature. Religious and moral exemptions will require a notarized attestation.
Applications for an exemption must be submitted by Nov. 8. Those granted an exemption will be subject to ongoing mitigation measures including routine COVID-19 testing.
The policy does not apply to guests, vendors or volunteers.