Rollout Begins On Wine Sales In PA Supermarkets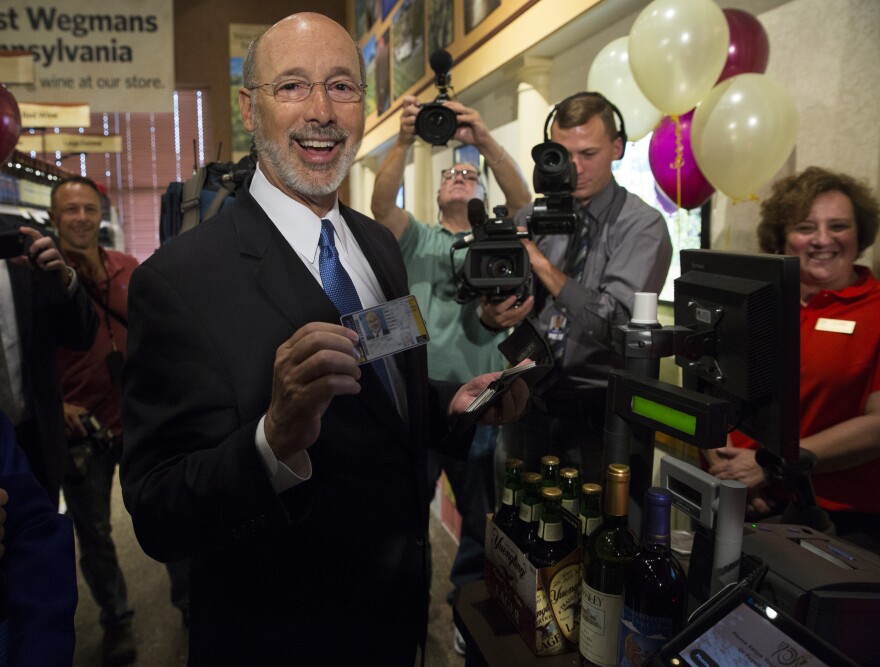 A Wegmans supermarket in Cumberland County has become the first such store in the state to sell wine. And the inaugural bottle was purchased by none other than Governor Tom Wolf.
Wolf was joined by state House Speaker Mike Turzai, as well as members of the Liquor Control Board and other lawmakers.
Turzai played a significant role in supporting the state's liquor expansion, which went into effect early last month.
He says the change was a long time coming — it's been commonly called the commonwealth's biggest liquor reform since prohibition.
"Here's the key thing," Turzai said. "Pennsylvania is finally moving into the 21st century."
PLCB Chair Tim Holden noted that it has been a busy month for his organization.
The liquor expansion took effect less than a month ago, and getting wine into stores has been a labor-intensive process.
"There's a lot of challenges ahead, there's 16 more Wegmans to open and many others across the commonwealth," Holden said. "But as the Governor's directions said to us, there's one thing we've got to do: we've got to get it right."
The PLCB reports that as of this week, it's received 243 requests for wine-expanded permits. It has issued 120.