Contact 90.5 WESA with a story idea or news tip: news@wesa.fm
Former Pitt Official Indicted For Stealing And Selling More Than 13K Surgical Masks, N95s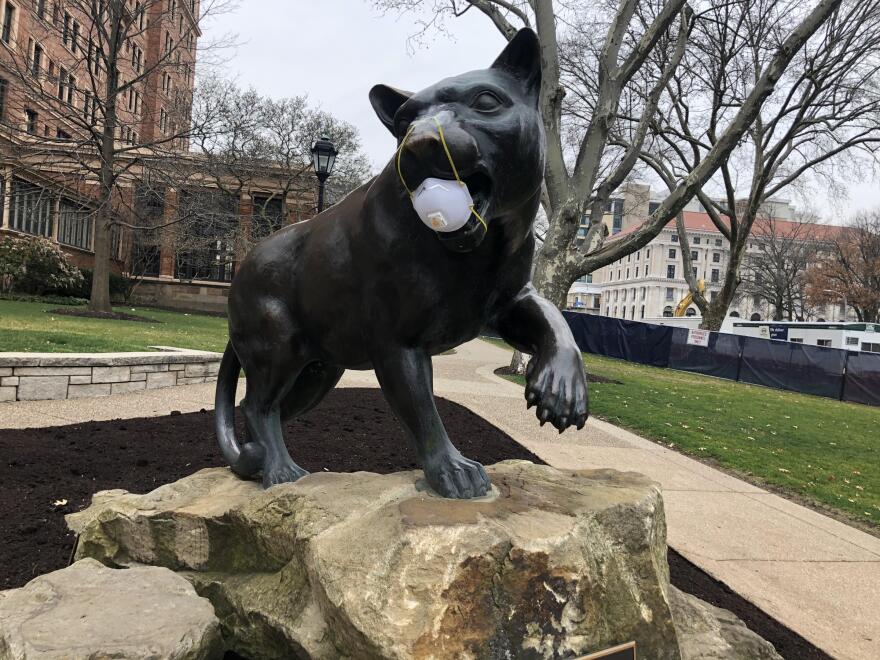 The University of Pittsburgh's former director of emergency management stole 13,615 pieces of personal protective equipment meant for students and school employees, according to a federal indictment announced Wednesday. Officials said he then sold the equipment on eBay.
Christopher Casamento, 42, stole N95 respirator masks, surgical face masks and particulate respirator masks between Feb. 28 and March 22 last year, later selling them on his eBay vendor page, "steel-city-motor-toys."
The indictment claims Casamento pocketed $18,783.50 from sales of the stolen PPE. During the timeframe of the theft, PPE supplies were low across the country. Many medical workers were reusing single-use masks as a result.
"At the start of the pandemic, when supplies of PPE were low and nationwide demand was intense, Mr. Casamento used his position of trust and access to critical PPE to enrich himself at the expense of Pitt students and faculty," said Acting U.S. Attorney Stephen Kaufman.
As emergency management director, Casamento played a role in managing the university's response to the coronavirus pandemic, according to a University of Pittsburgh spokesperson.
In a statement, a spokesman for Pitt said the school was still able to distribute adequate PPE to students and staff last spring.
"Since the onset of the COVID-19 pandemic, the University of Pittsburgh has maintained an adequate stockpile of PPE sufficient to meet the needs of the University community. Fulfilment of requests for Personal Protective Equipment were not impacted as a result of the misappropriation. The University is seeking restitution for the misappropriated supplies from Mr. Casamento," the statement reads.
The university was made aware of the federal investigation in July.
"Mr. Casamento's duties included distributing personal protective equipment designated for essential employees. Upon his admission of the misconduct and completion of our review, Casamento's employment was terminated effective July 17, 2020," the university said.
Casamento had been with the university since 2007.
"Mr. Casamento had an obligation to make sure there was enough PPE to keep students and staff at the University of Pittsburgh safe," said FBI Pittsburgh Special Agent in Charge Michael Christman. "Instead, he chose to line his pockets."
The two-page indictment does not detail how the thefts were discovered. Casamento faces up to 10 years behind bars and fines of up to $250,000.
"I would like to thank the University of Pittsburgh for their full cooperation in this investigation and hope this continues to send a message that COVID fraud will be fully investigated," Christman said.
This story has been updated to include a statement from the University of Pittsburgh.