56th Annual Light Up Night Kicks Off Holiday Season
Befana, the Italian version of Santa Claus, is sold at the Merante Gifts location at the Market Square Holiday shops.
Katie Blackley
Despite the projected temperatures in the 70s Friday evening, city officials say Pittsburgh's 56th annual Light Up Night will still feel like a "winter wonderland."
Festivities kick off this morning with the official tree lighting ceremony at 11:15 a.m. and continue throughout the day, closing with fireworks in the evening.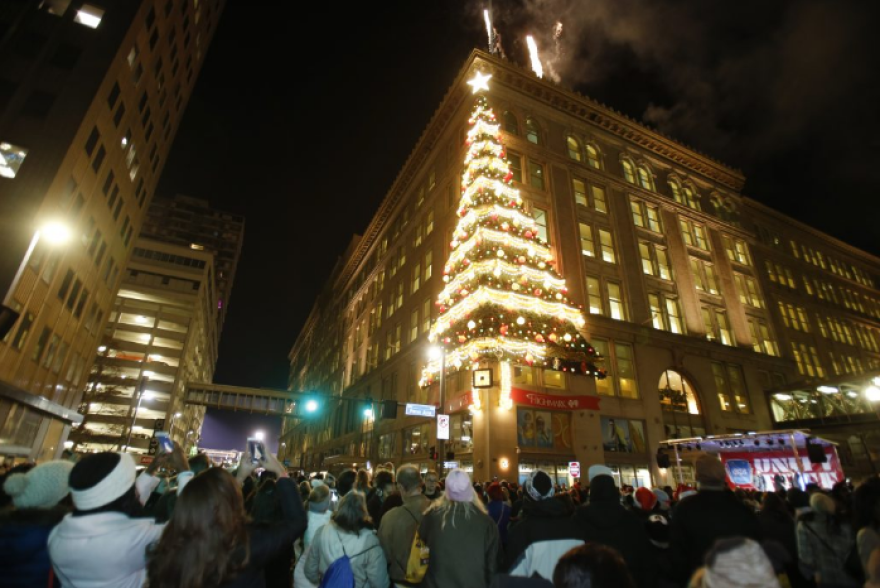 The Pittsburgh Department of Public Safety is warning potential troublemakers that they are operating under a "zero tolerance" policy. In a release from the city, law enforcement promised they would "ensure order" throughout the downtown event by having police respond to any incidents. The city police will coordinate safety efforts with the Port Authority Police, the Pittsburgh Public Schools Police, and Allegheny County law enforcement and probation agencies.
The announcement comes after a series of violent downtown incidents, including a shooting on July 4th and a stabbing days later in Market Square.
A full schedule of events is available on the Downtown Pittsburgh website. It includes performances by Pittsburgh natives Daya and Gabby Barrett, as well as Jimbo and the Soupbones and O.A.R.
Beginning Nov. 26, free parking will be available in downtown garages on Saturdays for holiday shoppers. It will also be free on Black Friday, Nov. 25.