Wolf Tax Plan Voted Down By House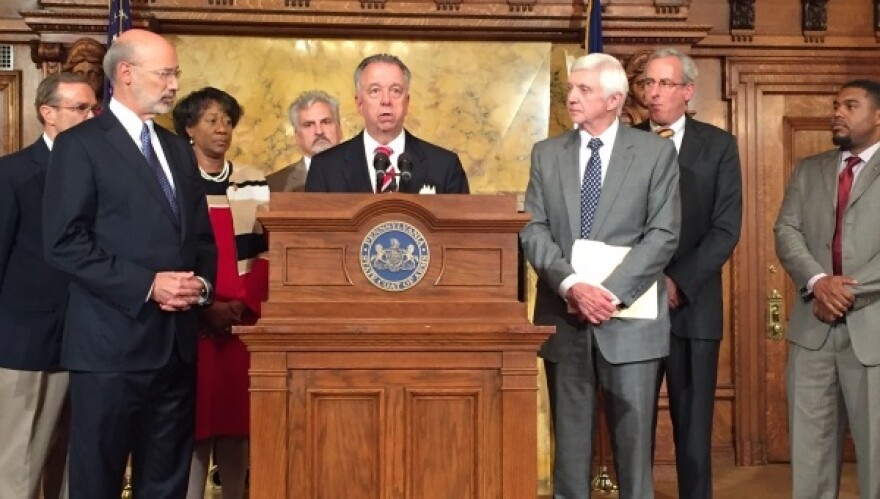 Gov. Tom Wolf's revised tax package failed a vote in the state House on Wednesday as nine members of his own party voted against it.
Republicans and Democrats disagreed about what the vote proved, and shared no specific plans for finalizing a state budget that is now 100 days late.
Top House Republicans said the vote should serve as a final blow to any proposed increases on the sales and personal income taxes. House Majority Leader Dave Reed announced the move last week in an attempt, he said, to advance budget discussions by showing that there is insufficient support for the governor's tax proposals.
"Now we've recognized that broad-based tax increases for the budget just does not have the votes necessary in the House for passage," said Reed. "That particular revenue source now is separated into a separate property tax reform discussion."
But Wolf said nothing is off the table, and he framed the vote as a win for Democrats.
"It showed that there is broad, Democratic support for getting Pennsylvania back on a solid financial footing," said Wolf.
It was a departure from how the governor had previously referred to the tax vote.
As recently as Monday, the governor was calling on Republicans and Democrats to forget their party and make a "once in a generation" vote for tax increases.
On Wednesday afternoon, after the tax package was rejected, the administration called it a "test vote," and Wolf said he was proud that 73 of 82 Democratic House members supported it.
"I think the expectation was maybe half that," said Wolf, "so I think the Democrats showed their stuff today."
The plan voted down included a hike in the personal income tax and a new tax on natural gas drilling. Members of both parties said upcoming budget negotiations might consider expanding gambling to find more money for the state budget.