Pittsburgh Foundation Report Aims To Call Attention To Evictions And Propose Solutions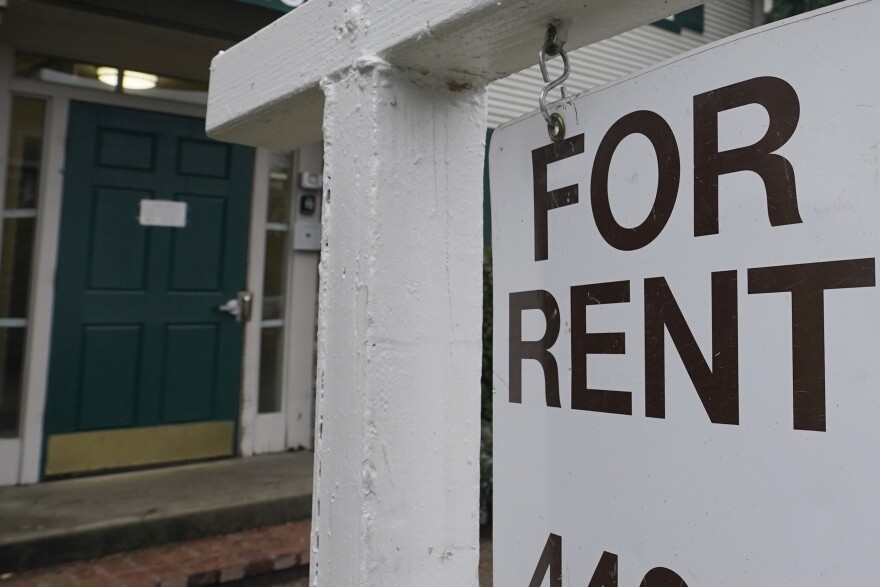 An average of 13,000 eviction cases were filed every year by Allegheny County landlords prior to the pandemic, typically over about an average of $2,000 owed, according to a report released Tuesday by The Pittsburgh Foundation.
Such filings hurt everyone, the report emphasized – tenants who are uprooted and who often move into worse housing, landlords who lose income, and ultimately neighborhoods and the public, as courts and social services are burdened by the consequences of preventable displacement.
Many – though not all – evictions are on hold until June, due to a Centers for Disease Control and Prevention order, though cases are still being filed. The CDC order does not forgive any rent owed; however, tenants can apply for federal assistance to help pay back rent and utilities.
The lengthy report compiles years of research, analysis and interviews, data from the courts and Allegheny County Department of Human Services, and the voices of renters and landlords speaking about their experiences.
"I would just say one … I think primary findings that we learned from the report, from talking to both tenants and landlords is that everyone wants to avoid eviction, including landlords. It's an outcome that no one wants to have happen," said Michael Yonas, the Foundation's vice president of public health, research and learning, and one of the authors of the report.
The study has its origins in a 2016 visit to Pittsburgh by sociologist and author Matthew Desmond, whose book, "Evicted: Poverty and Profit in the American City," highlighted the issue of eviction.
Among the report's findings:
· Eviction filings are common - between 2012 and 2019, Allegheny County landlords collectively filed an average of more than 13,000 cases a year
· Evictions disproportionately impact low-income renters
· Nationally, evictions disproportionately impact Black women, though addition research is needed to determine the level of disproportionate impact locally
· It is difficult to track how many filings result in people being formally evicted from their residence. Some tenants are able to "pay and stay" after the court filing, if they can come up with the rent they owe. Others might leave without trying to fight the case in court.
· Even if the tenant is able to come up with the money they owe and remain in the unit, the impact of having the case filed can be harmful for a tenants future housing prospects
· During the period foundation officials studied, landlords won about 85% of landlord–tenant cases; tenants won less than 2% of the time (the remaining cases were settled or withdrawn)
· Most landlords file very few evictions, but a small number file a lot. The county's three housing authorities (Pittsburgh, Allegheny County and McKeesport) account for about three of every 10 eviction filings, the foundation found
· Neither tenants nor landlords are represented by an attorney in 95% of cases, the report found
· In 2019, tenants taken to court in Allegheny County owed an average of $2,029, though the amount owed climbed every year during the period researchers studied
The report recommends creating an eviction diversion program in Allegheny County, encouraging landlord-tenant mediation, increasing the supply of affordable housing units, evaluating court policies and procedures to reduce their impact on vulnerable people such as eliminating court fees or instituting a sliding scale for court costs, sealing and expunging court records in cases where the eviction is filed but the tenant is able to "pay and stay" and is not ultimately evicted, reforming court policies to create more uniform filing and procedures, among other changes.
The next steps will be up to the community, said Jane Downing, senior program officer for economic and community development at the foundation, who led the project.
"I think that when we started this it was because this was the Pittsburgh Foundation's process of trying to understand what we as the foundation would do," she said. "And in the process, I mean, very early on, it became clear that this was much bigger than a foundation initiative, which is partly the result of convening all these different people who have a stake in the outcome of the system or creating an eviction prevention system. And so, it's a community response that I think we are seeking."
kgiammarise@wesa.fm