Pittsburgh's history of lead in our water, paint, and soil continues to have enormous repercussions for the area's public health. Hidden Poison is a series on lead problems and solutions, reported by public media partners 90.5 WESA News, Allegheny Front, PublicSource, and Keystone Crossroads. Read more at our website: hiddenpoison.org.
New Allegheny County Program Offers Lead Paint Remediation For Renters And Homeowners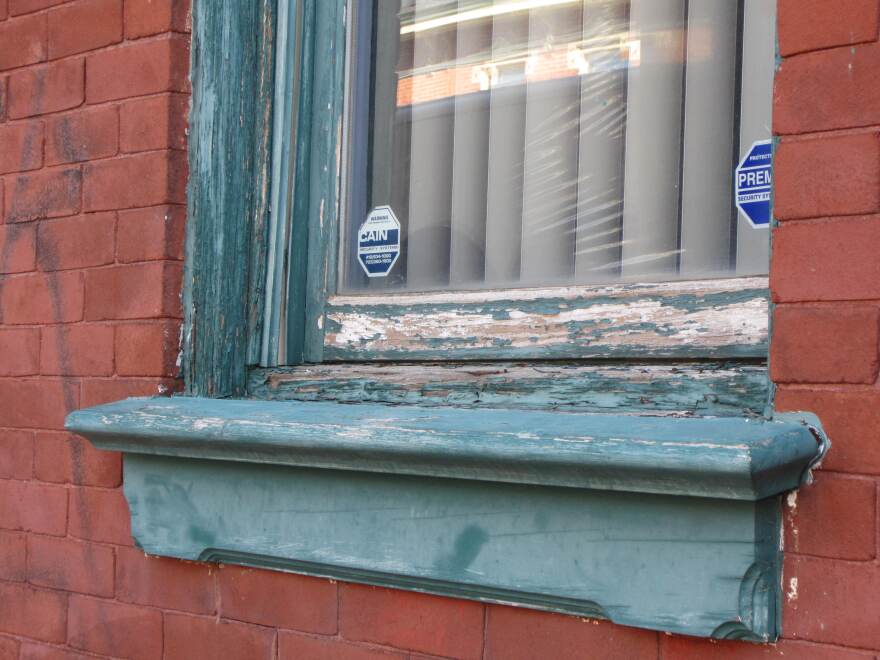 Allegheny County kicked off its Lead Safe Homes Program last week, which helps residents identify and remove lead-based paint hazards in their homes.
The program consists of $4 million, partially funded by a grant through the U.S. Housing and Urban Development Office, which will be used to provide lead remediation in 175 homes.
Officials with Action Housing, a nonprofit dedicated to affordable housing in western Pennsylvania, said the greatest source of lead poisoning in Allegheny County comes from lead paint and contaminated dust. The Allegheny County Health Department has also said paint and soil were the cause of elevated lead levels found in children.
"More than 86 percent of the county's housing stock was built before 1978 and 60 percent of homes were built before 1950, when lead-based paint was used more frequently," said Larry Swanson, executive director of Action Housing, in a statement. "With this funding, we can begin addressing lead remediation in some of these homes, particularly where incomes make it difficult for the families to do so themselves."
Through the Lead Safe Homes program, the county will provide a state certified lead abatement contractor to inspect each home. If lead paint is found, they'll create a plan to repair or replace the portion of the home, which could include replacing a window or repainting.
In order to qualify for the program, the home must house a child who's 6 years or younger, or a pregnant woman. Homeowners who reside in the house must make 80 percent or less of the area median income, which would be $56,950 for a family of four. Renters must apply with their landlords and half of the rental units included in the program must have residents who make 50 percent or less of the area median income, or $35,600 for a family of four.
More information on eligibility is available on the county's website.