Gingerbread Display Replicates Pittsburgh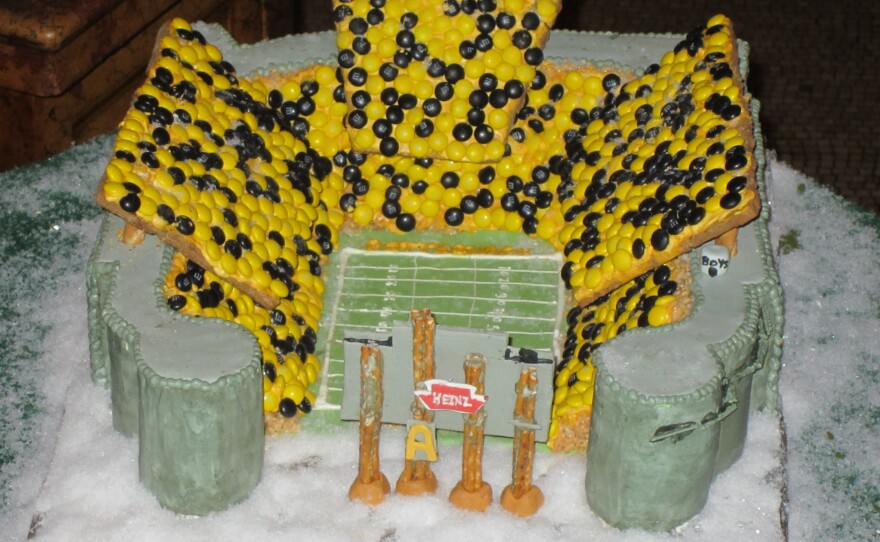 Gingerbread Heinz Field is loaded with Steeler Pride
Marcus Charleston
The whole village makes up the Golden Triangle
Marcus Charleston
The P&LE RR Building is proudly displayed as the home of the Grand Concourse
Gingerbread houses are part of what makes Christmas delicious and special, and this year the gingerbread game has been stepped up at the Grand Concourse with a tiny Pittsburgh village.
The display features the Duquesne Incline, the Smithfield Bridge, Heinz Field, the three rivers and many more miniature replicas.
"We wanted to do something different this year, and actually started planning it way back in January, after last year's holidays, and [we] just started planning it out and about three months ago to really work on it and build it," said Grand Concourse General Manager Milo Boering.
Executive Chef, Loren Halperin says they must have used about 50-60lbs. of gingerbread dough. Then after baking the dough in September the chefs had to let it completely dry out, which took about a month. Then in early November they began construction.
"Technically yes it would all be edible. At this point after being set out for about three months [that] probably wouldn't be the most advisable thing to do," said Halperin.
The gingerbread Pittsburgh will remain on display till January 1st, then the Grand Concourse will pack it away to use next year, possibly adding PPG Place and other landmarks.