Neil deGrasse Tyson On Space Junk, Light Pollution & Coming Back To Pittsburgh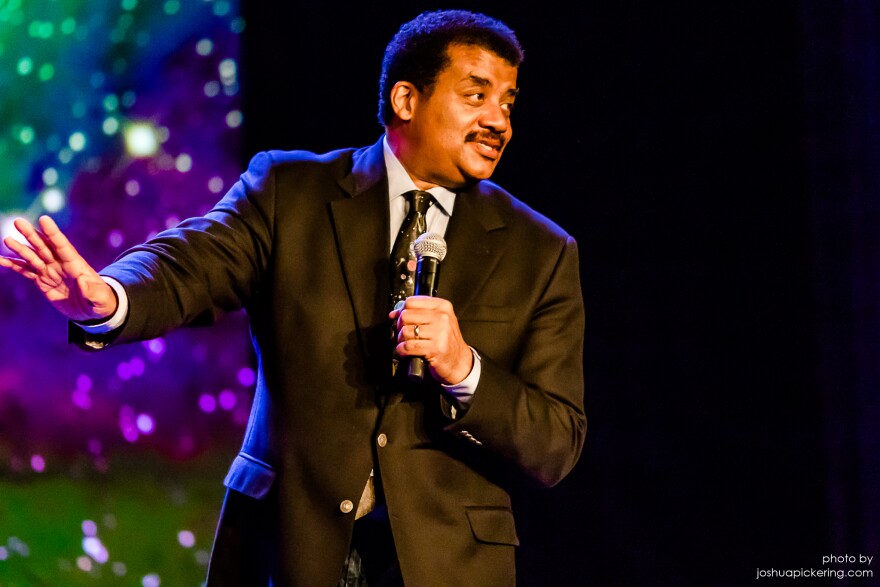 On today's program: The new head of FBI Pittsburgh talks cybercrimes and counterterrorism; and astrophysicist Neil deGrasse Tyson sheds a little light on the mysteries of the universe ahead of a rescheduled trip to Pittsburgh.
Meet the new special agent in charge at FBI Pittsburgh
(00:00 — 8:48)
When Michael Christman was named the new Special Agent in Charge of the FBI's Pittsburgh office earlier this month, he knew that the office would continue to address national priorities like counterterrorism and counterintelligence. But he also wanted to further the Pittsburgh office's reputation as a "proactive, innovative and high-performing" office by staying on the cutting edge of newer fields like cybercrimes.
"We have always been at the forefront in cyber matters," says Christman, "and it's really due to a global approach that's been fortified by great private sector and international law enforcement partners."
He's applying that ethos to both local and national issues, including ongoing efforts to thwart wide-ranging election interference from Russia and other nations. Senate Intelligence Committee Chairman Richard Burr called it the "new normal."
"I would certainly say that our adversaries are very active and seek to cause unrest in the United States, and I think seek to create doubt with respect to our elections and our democratic processes," Christman says. The solution, in part, he says, lies in collaboration, vigilance and proactive thinking, even during the pandemic.
"I believe there's always room for innovation," he says. "If you are not constantly evolving and growing, in a sense, you're dying. So we will continue to try to be at the forefront in terms of developing innovative tools and practices."
Past or present, space exploration is about the journey
(8:50 — 19:27)
AstrophysicistNeil deGrasse Tyson is returning to Pittsburgh in October to reprise his lecture about "The Cosmic Perspective." The event was one of dozens postponed due to the coronavirus outbreak and resulting shutdown in March. Tyson calls it his "intellectually and emotionally richest talk, because it touches so many aspects of what science has done for us—as individuals, as a species, as a civilization—and what it can continue to do for us as we go forward."
"It's figuratively and literally true that the universe lives within us," he says. "And to me, that's one of the greatest thoughts possible in this world--your connectivity in this universe. ... We want to be special for being different, but maybe we're special because we're the same."
He joins The Confluence'sMegan Harris for a conversation about pushing the boundaries of space exploration, how a growing volume of satellites in orbit could affect our view of the night sky and embracing the unknown.
Tickets are still available here.
The Confluence, where the news comes together, is 90.5 WESA's daily news program. Tune in weekdays at 9 a.m. to hear newsmakers and innovators take an in-depth look at stories important to the Pittsburgh region. Find more episodes of The Confluence here or wherever you get your podcasts.