August Wilson Center Deal All But Done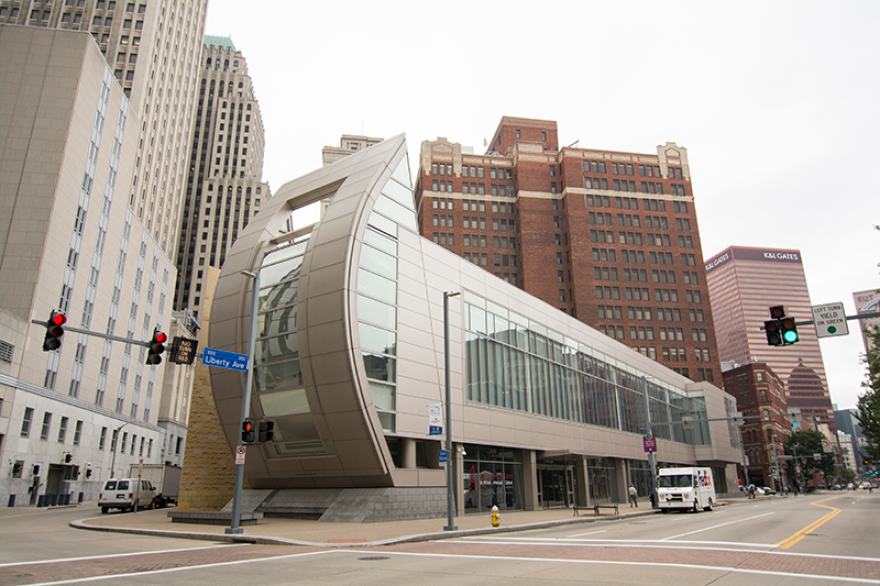 As a final hearing on the future of the August Wilson Center for African American Culture was about to begin Monday morning, an $8.85 million settlement was announced by the creditors, Pittsburgh-area foundations and a second bidder.
Previously a consortium of local foundations had bid $7.2 million.
A New York-based developer with plans of turning the building into a hotel had offered $9.5 million for the structure, but community outcry asking for the center to remain a locally held cultural institute apparently tipped the scales toward the foundations' bid.
Local officials quickly started to weigh in on the deal.
"In Pittsburgh, we work together to solve our problems, and that is what we did here to preserve this vitally important asset," Pittsburgh Mayor Bill Peduto said in a written statement.
Allegheny County Executive Rich Fitzgerald said he too was pleased with the level of cooperation that resulted in the deal and believes it ensures "that the August Wilson Center, and its mission, is here for generations to come."
The August Wilson Center's mortgage on the property is in default. As part of the deal Dollar Bank will recover $7.9 million. Another $590,000 will go to cover the receiver's legal fees and the remainder will go to undisclosed as of yet fees.
Michael Shiner was among the lawyers who had been working on the deal for the last week. He said the receiver is take about 50 percent less then she and her team are owed and Dollar Bank is leaving at least $800,000 unrecovered.
"No one is getting everything they wanted. Everyone is giving up a little," said Shiner, who thinks all parties involved are happy to have the deal reach some sort of finality.
If the deal is not finalized and payment made by the Oct. 31, Dollar Bank will be allowed to take the building to sheriff's sale Nov. 3.