Mayoral Descendants Dust Off Their Top Hats To Join Pittsburgh's Bicentennial Parade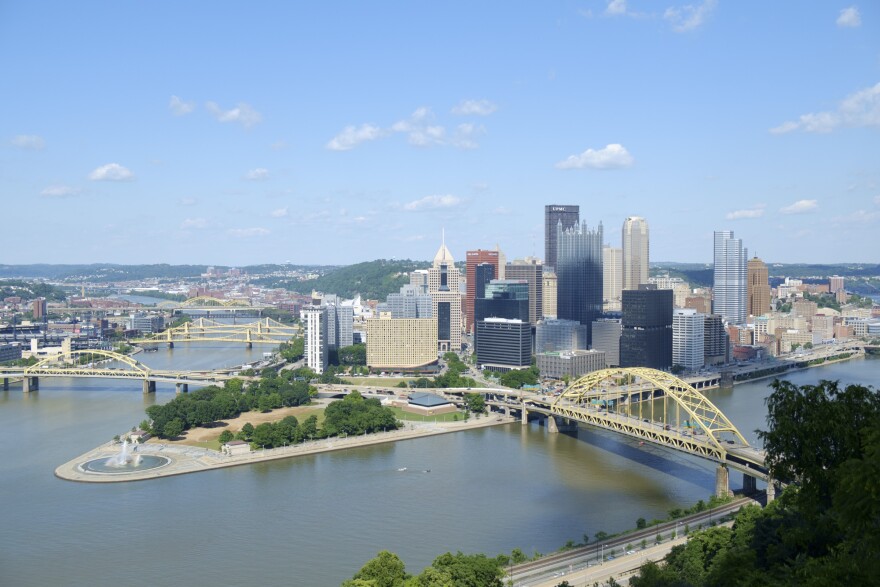 It's been 200 years since Pittsburgh's first mayor, Ebenezer Denny, was sworn into office on July 9, 1816, and on Saturday, his great-great-great-great-great-grandson Harmar Denny IV will join hundreds of other descendants of 50 former mayors to celebrate Pittsburgh's bicentennial.
In total, 470 people related to former mayors will be in attendance.
"They're coming here on their own dime. We are not paying for any lodging or any travel," said Gloria Forouzan, office manager for current Mayor Bill Peduto. "Many of them are six or seven generations or more removed from their ancestor who was a mayor here."
Those long-lost relatives are traveling from as far away as Europe and domestically from Vermont to Oregon to march in a parade Downtown. Revelers can watch along Liberty Avenue at 11 a.m. Saturday from 11th Street to Point State Park.
For Rebecca Ormsby of Plano, Texas, it's a great reason to travel back to Pittsburgh. She's a descendant of the city's 15th mayor, Gabriel Adams.
"I've never had the opportunity to be in a parade before," Ormsby said. "So I really, really couldn't resist it, and I love Pittsburgh. I traveled there a lot when I was a kid."
Martha Reed, a Pittsburgh resident for the past 30 years, is a relative of Florence Julia Howe, the wife of former mayor George Guthrie. She and her family are representing four mayors in total: George Guthrie, his father John Guthrie, Magnus Murray and Matthew Lowrie.
"We have black and gold top hats. We have sashes that say 'Guthrie for Mayor,'" she said. "We're really getting into the spirit of the thing."
Pittsburgher Dorothy Magee Rokicki, 73, a descendant of William Magee, plans to carry banners with pictures of the former mayor.
"One has a picture of Magee with President Taft in a buggy with top hats on," she said.
The Heinz History Center is also hosting a birthday bash on Friday. Patrons can find the city's original charter from 1816 on display in its long-standing "How Pittsburgh Changed The World" exhibit.