County Considers Stricter Regulations on Wood Burning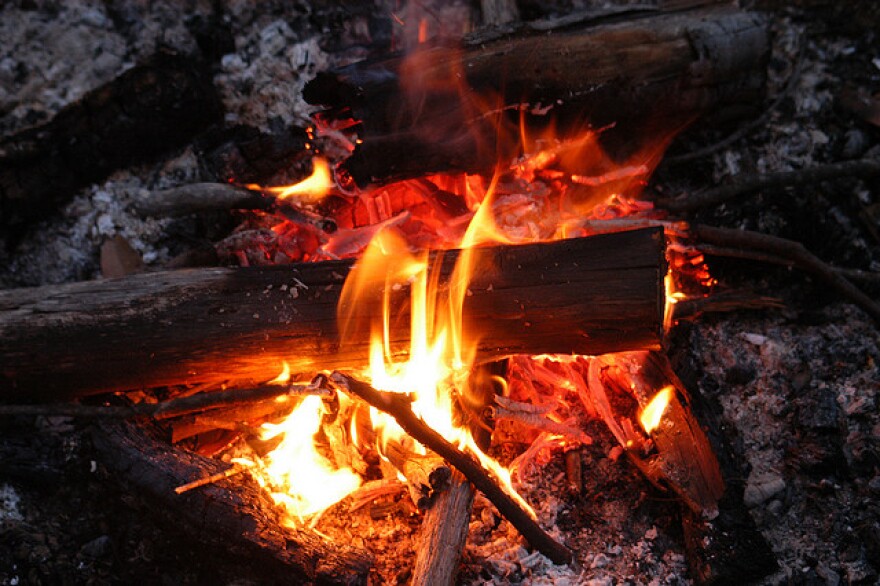 Julie Burgo was shocked when she was diagnosed with asthma in her 40s. But she had a hunch of what was causing the disorder: her neighbors' wood burning fireplace.
When she approached her neighbors and told them that their habits were negatively affecting her health and the health of her mother, who was undergoing cancer treatment at the time, she said they retaliated with bigger and more frequent fires.
"They told us we should get better windows, air purifiers, or move. Is that reasonable?" Burgo asked during a public hearing at the Allegheny County Health Department on Tuesday. "'This is for ambiance,' they told us."
Burgo turned her frustration over the situation into action, and has since joined the board of directors for the Group Against Smog and Pollution, or GASP.
Carol Wivell had a similar experience, saying her concerns about pollution from wood smoke were not only ignored by her Bellevue neighbors, but that she was also ridiculed by some members of city government.
"Those of us who dare to speak up are demonized and targeted by the wood burners," Wivell said. "They do not want to hear about the effects of their recreation on our health and quality of life."
According to the United States Environmental Protection Agency, wood smoke contains particles less than 10 micrometers in diameter, which can become lodged in the lungs and can make their way into the bloodstream. The dangers of breathing wood smoke are similar to the risks associated with secondhand smoke from tobacco, and can lead to chronic bronchitis, lung disease and pulmonary hypertension.
"The lessons learned with tobacco can be applied here to fully protect county residents from the risks of wood smoke and help change social norms around the use of wood burning," said Thurman Brendlinger, program director with the advocacy group Clean Air Council.
Brendlinger, Burgo, and Wivell — the only three speakers at Tuesday's public hearing — all advocated an outright ban of wood burning in Allegheny County, but that is unlikely to happen anytime soon.
Tom Lattner, air pollution control engineer with the county, said the county is currently considering placing limits on wood burning, not banning it altogether.
"We're trying to limit outdoor burning to burning clean wood, so people aren't burning wood with paint on it or varnish on it, or tires, or plastics," Lattner said.
The proposed regulation would also ban open burning on air quality action days, when air pollution is heightened. It also adds a setback requirement which would disallow the burning of wood less than 15 feet from an adjacent property line. Finally, the Health Department is proposing a nuisance provision, which leaves the door open for banning of particular fires based on the severity of pollution, duration and frequency of the fires, topographical surroundings and meteorological conditions.
Lattner said the Health Department has been working on the proposal since November and was spurred to action when they found that 1/3 of all air quality complaints in the county were due to wood burning. Once the regulation is approved by the county Board of Health, it will be referred to County Council.