Pittsburgh's history of lead in our water, paint, and soil continues to have enormous repercussions for the area's public health. Hidden Poison is a series on lead problems and solutions, reported by public media partners 90.5 WESA News, Allegheny Front, PublicSource, and Keystone Crossroads. Read more at our website: hiddenpoison.org.
PPG Promises To Get Lead Out Of All Products By 2020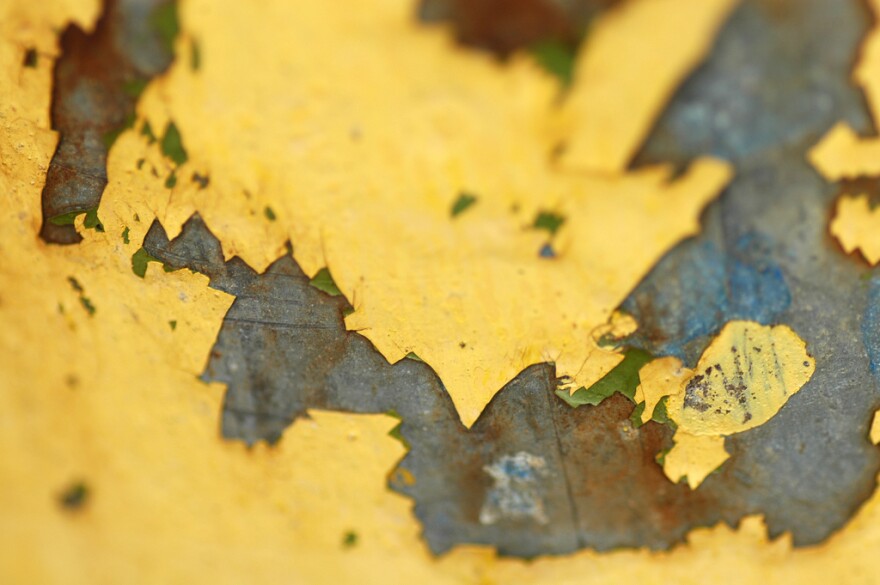 Pittsburgh-based PPG industries announced to shareholders on Thursday that it will stop putting lead in any of its products by 2020.
The announcement came shortly after shareholder Perry Gottesfeld, public health activist and founder of the nonprofit Occupational Knowledge International, delivered a petition with more than 5,000 signatures asking the company to discontinue the use of lead.
"PPG is now the first large U.S. company to agree to completely reformulate their products and take out lead," Gottesfeld said.
Activists also put pressure on Cleveland-based Sherwin Williams at its shareholder meeting on Wednesday, reports the Cleveland Plain Dealer.
PPG spokesman Mark Silvey declined repeated requests for an interview, and would not specify which products still contain lead.
"PPG paint and coatings comply with all applicable regulations in markets where they are sold," Silvey said in an e-mail. "A small number of non-consumer PPG products currently include lead, solely to meet the unique specifications of certain customers."
"Typically that would be paint that goes on bridges, roadways, automobiles, steel structures and other kinds of industrial buildings," said Gottesfeld, adding that even paints meant strictly for industrial use can post a threat to human health.
"Workers get exposed, it gets into the environment and also workers take home lead dust after disturbing it and it does contaminate and poison children and their families," he said.
PPG's four-year timeline is congruent with the goals set forth by the Global Alliance to Eliminate Lead Paint, a joint initiative of the World Health Organization and the United Nations Environment Programme.
The U.S. Consumer Product Safety Commission banned lead paint for residential use in 1978, but many countries in the developing world have no such regulations, according to a March 2011 report from the UNEP and WHO.
Trillium Asset Management also owns stock in PPG and pushed for the change. Director of Shareholder Advocacy Jonas Kron said Trillium has asked the company to tie executive pay to environmental and social responsibility.
Kron said getting the lead out makes both environmental and economic sense, pointing to a 2013 report from the National Institutes of Health which found that lead exposure in low to moderate income countries has cost the global economy nearly $1 trillion.
"There's so much public awareness around these issues that companies that continue to use lead really put themselves at risk for reputational damage and … legal risks as well," Kron said.
Chris Warren, professor of history at Brooklyn College and author of Brush With Death: A Social History of Lead Poisoning, said it's only a matter of time before other paint companies follow suit.
"The writing's on the wall, so to speak," he said. "PPG is responding to consumer demands and stockholder demands and there are few companies that are holding on anymore."
Amsterdam-based AkzoNobel eliminated lead from all of its products in 2011, and Gottesefeld said company representatives have told him the move had no impact on profit or market share.
Warren said companies had historically argued that substitutes for lead-based paints and coatings were inferior and didn't offer the same hardness, covering power and density of color. But he said with current technology, that argument "doesn't carry much water anymore."