Contact 90.5 WESA with a story idea or news tip: news@wesa.fm
Trump To Tap McConnell Aide For Appalachian Post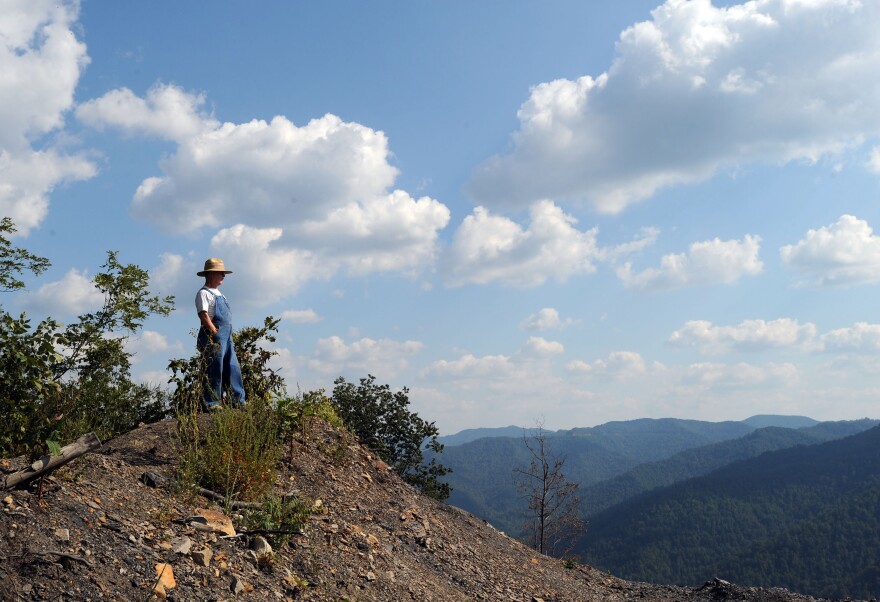 President Donald Trump intends to tap a member of Senate Majority Leader Mitch McConnell's staff to serve as federal co-chair of the Appalachian Regional Commission.
Trump intends to nominate Tim Thomas — now in his second stint as a McConnell staff member in Kentucky and who also worked in former Kentucky Gov. Ernie Fletcher's administration — to help oversee the ARC, the White House said Thursday in a news release.
The more than half-century-old agency seeks to create jobs in 420 counties across 13 states, including the struggling West Virginia and Kentucky coalfields.
McConnell, who has resisted Trump's efforts to shutter the ARC, praised the president's choice on Friday, saying Thomas has a "distinguished record serving the people of Kentucky."
"ARC remains a vital resource for many Kentuckians through grant programs and economic development, and with the right leadership, I am confident that ARC will continue to be a benefit for people and communities in need in the Appalachian region," McConnell said in a statement.
The ARC post requires Senate confirmation. If Thomas assumes the job, he'll arrive during a time of potential changes for the agency, which began its work in 1965 as part of former Democratic President Lyndon Johnson's famous "war on poverty."
McConnell and another powerful Kentucky Republican, U.S. Rep. Hal Rogers, are pushing the idea of moving the ARC out of the nation's capital as a way to give it a boost. They are sponsoring legislation they say would refocus the ARC to invest more in the region's poorest communities.
The measure would move the agency's headquarters from Washington to a location in Appalachia. The lawmakers say similar commissions are headquartered in their respective regions, reducing administrative costs and making them more accountable to communities they serve.
Thomas said the decision is up to Congress, but said he sees a rationale for such a move.
"I think there is certainly something to be said for an agency to be located in the region that it is supposed to serve," Thomas said Friday in a phone interview. "If one is to be for Appalachia, it helps to be of Appalachia and in Appalachia."
He said the loss of coal-related jobs due to regional production declines is a "tremendous concern" that makes the ARC's economic development role "more pronounced and immediate."
Efforts to uplift Appalachia's economy matter beyond the region's boundaries, he said.
"As a nation, we are stronger when all parts of the country succeed," Thomas said.
Thomas, 51, currently serves as a staff member in McConnell's office in Bowling Green, Kentucky. Thomas previously served in Republican Ernie Fletcher's administration as a special assistant in the state's environmental cabinet, according to a bio released by the White House.
In another state government role, Thomas worked with an agency tasked with helping finance the expansion of water and wastewater services.
Thomas would succeed Earl Gohl as the ARC's federal co-chair, who oversees agency investments in community-based projects aimed at boosting economic growth.
The Appalachian region, as defined in ARC's authorizing legislation, includes all of West Virginia and parts of 12 other states: Alabama, Georgia, Kentucky, Maryland, Mississippi, New York, North Carolina, Ohio, Pennsylvania, South Carolina, Tennessee, and Virginia.