Monday Rundown: The Manhunt for Eric Frein Continues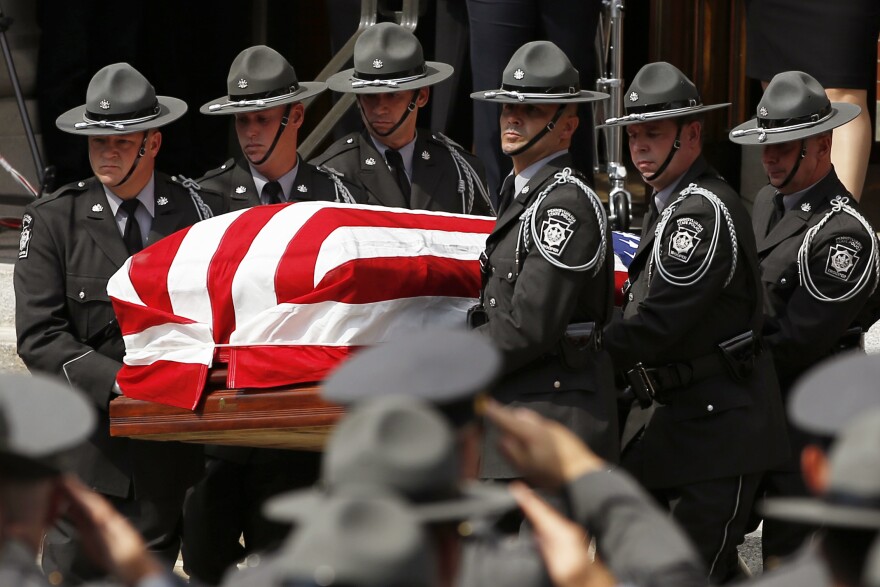 These topics air Monday September 22, 2014 at noon and 8pm on 90.5 WESA. Join the conversation LIVE between 12pm & 1 pm weekdays at 412-246-2002.
The Manhunt Continues
As the search continues for the man accused of ambushing two state troopers more than a week ago, killing one and wounding another, we'll get an update on the manhunt from AP reporter Michael Rubinkam. He is reporting that, according to authorities, the man they're looking for is a heavily armed survivalist.
An Assassin's Mindset
Former FBI profiler and expert on terrorism Larry Likar teaches criminology at La Roche College. He describes suspected cop killer Eric Frein as an assassin type of shooter. Likar joins us to examine the complexities involved in the search for the man who ambushed two state troopers.
The Troubled National Football League
Former NFL quarterback Don McPherson joins us to discuss domestic violence issues involving NFL players including Baltimore's Ray Rice and Minnesota's Adrian Peterson. NFL commissioner Roger Goodell says the league will get its house in order, the question is how. McPherson regularly speaks on college campuses as a critic of gender roles, saying they contribute to incidents of domestic violence, stalking, and rape.
To leave a question or comment before or after the show dial 412-256-8783. More Essential Pittsburgh segments can be heard here.